Download Kali Linux OpenStack KVM qcow2 image by tuxfixer.com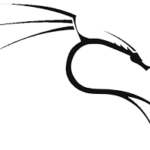 Kali Linux is a Debian-derived Linux distribution designed for digital forensics and penetration testing. Kali Linux can run natively when installed on a computer's hard disk, can be booted from a live CD or live USB, or it can run as KVM virtual machine or OpenStack instance using qcow2 image.
Below you can purchase Kali Linux OpenStack / KVM 64bit qcow2 Image Bundle of ready to use images based on Kali Linux ISO with preinstalled Metapackages.
Bundle includes two groups of images: cloud-init based images (including -ci suffix) with passwordless SSH access using key-pair and dedicated user – ideal for OpenStack platform, and non cloud-init images with standard, password based SSH access, dedicated both for OpenStack and KVM.

Kali 2020.1 OpenStack / KVM Image Bundle (8 images)
| image name | image size | metapackages |
| --- | --- | --- |
| kali-linux-light-2020.1-amd64-ci.qcow2 | 1.8 GB | kali-linux-light |
| kali-linux-light-2020.1-amd64.qcow2 | 1.8 GB | kali-linux-light |
| kali-linux-default-2020.1-amd64-ci.qcow2 | 4.9 GB | kali-linux-default |
| kali-linux-default-2020.1-amd64.qcow2 | 4.9 GB | kali-linux-default |
| kali-linux-top10-2020.1-amd64-ci.qcow2 | 3.1 GB | kali-linux-top10 |
| kali-linux-top10-2020.1-amd64.qcow2 | 3.1 GB | kali-linux-top10 |
| kali-linux-large-2020.1-amd64-ci.qcow2 | 7.0 GB | kali-linux-large |
| kali-linux-large-2020.1-amd64.qcow2 | 7.0 GB | kali-linux-large |
Bundle price (incl. 8 images): $5.00
Common details for all images in the bundle:
os-release: 2020.1
GUI: Xfce
filesystem: ext4 / LVM
NIC_1: DHCP
minimum flavor requirements: 1 vCPU, 2GB RAM, 20GiB HDD
Note: by purchasing and using this software you accept our Terms and Conditions
---
---
---