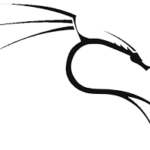 Kali Linux is a Debian-derived Linux distribution designed for digital forensics and penetration testing. Kali Linux can run natively when installed on a computer's hard disk, can be booted from a live CD or live USB, or it can run as KVM virtual machine or OpenStack instance using qcow2 image.
We have generated Kali Linux OpenStack / KVM 64bit qcow2 ready to use image based on Kali Linux ISO with pre-installed cloud-init package:

| | | | |
| --- | --- | --- | --- |
| Image name | Size | md5sum | price |
| Kali Linux 2017.3 amd64 qcow2 by tuxfixer.com | 2.1 GB | 82cda10af4fdbcedb78200a49ef23a06 | $0.49 |
Image details:
os-release: 2017.3
GUI: Xfce
Metapackages installed: kali-linux (other metapackages to be installed by user)
Additional packages: cloud-init (requires metadata services enabled in OpenStack)
Buy now (you will receive download link and credentials in the confirmation email):

Waiting for PayPal...
Validating payment information...
Waiting for PayPal...
Note: if you encounter metadata services error during Instance boot, that means metadata services are not working properly in your OpenStack Cloud, enable/fix metadata services in OpenStack or wait few minutes until the Instance boots and then disable or uninstall cloud-init package, if you don't need it. If you want to launch the image on KVM, you should also uninstall cloud-init.